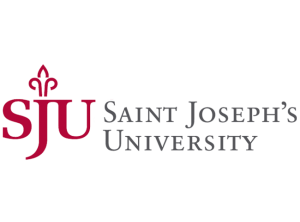 Post Baccalaureate Certificate in Autism Studies
Saint Joseph's University
Program Details
Autism is a growing concern for families and educators as rates of diagnosis rise: According to the Centers and Disease Control, 1 in 68 children have been identified with the disorder, which occurs across all racial, ethnic, and socioeconomic lines.
To meet this expanding need, Saint Joseph's University offers certifications for educators at different educational backgrounds and professional outcomes. The abilities and challenges of each individual with autism spectrum disorder are unique, so these certifications provide a comprehensive education in topics such as behavior analysis and social skills development to prepare you to assist and empower members of this population.
The post-baccalaureate Autism Studies Certification curriculum consists of eight courses divided between five courses that provide an introduction to autism theories, techniques, treatment, and therapies and three practicum courses that incorporate field experience. The program thus provides specialized training in areas related to the assessment, diagnosis, and treatment of individuals with ASD. The Behavior Analyst Certification Board (BACB) has approved this eight-course sequence as meeting the coursework and the field experience requirements for taking the Board Certified Assistant Behavior Analyst (BCaBA) Examination. Students who wish to work with autistic individuals through schools, behavioral health organizations, social services agencies, and community programs as counselors, educators, and interventionists should consider this option.
Requirements
This program requires an internship experience.
Must have a baccalaureate degree from an accredited college or university
Overall GPA of at least 3.0
Official transcripts
Two letters of recommendation
Personal Statement
School Accreditation Statement
Middle States Commission on Higher Education