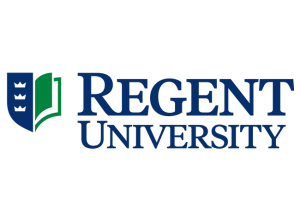 Bachelor of Arts in English / Biblical Studies
Program Details
This online BA in English with a concentration in Biblical Studies gives you the opportunity to improve your communication skills. You'll gain a strong foundation in literature, composition and writing with an emphasis centered on Scripture. Regent's curriculum is steeped in a Christian worldview that also integrates ethical and moral reasoning into your education. In this concentration, you'll also improve your level of biblical expertise. Electives of this concentration likely include:
Pauline literature
General epistles
Acts of the Apostles
Requirements
High School Diploma and/or GED
Official high school/college transcripts
SAT/ACT requirements waived for students out of high school 5+ years, but adult students must provide resume
Signed Community Life form
Essay
School Accreditation Statement
Southern Association of Colleges and Schools, Commission on Colleges
Geographic Restrictions
Not accepting students from the following states: DC, VA, NC, SC, GA, AL, TN, KY, IN, WV, MO, AR.