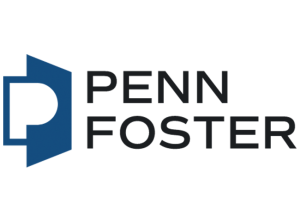 High School Diploma with Healthcare Pathway
Program Details
By combining a Health Care Concentration with earning a High School Diploma, students are able to get a head start on their future careers. Penn Foster Career School is considered the largest high school in the U.S. By completing a high school diploma online, students are able to have increased flexibility and are not tied down to attending on-campus classes each day. Aside from the concentration requirements, students will be required to complete general courses as well such as English and math. The curriculum includes 16.5 core credits and five elective credits towards the Healthcare Concentration. The elective consists of courses including Body Systems/Terminology 1 and 2, Law, Ethics, and Confidentiality, and Basic Pharmacology.
Similar programs offered through Penn Foster could include Medical Coding and Billing, Medical Administrative Assisting, or Medical Transcription. The electives earned through the Health Care Concentration can be transferred into any of the above programs offered by Penn Foster. Earning a concentration in Heath Care, students are preparing for office work such as answering telephones, sorting mail, answering emails, and displaying good communication skills. Students will be taught the terminology of body systems, human anatomy, functions, diseases, tests and procedures of the integumentary, musculoskeletal, cardiovascular, respiratory, and digestive systems. Also taught are the lymphatic, excretory, reproductive, sensory, nervous, and endocrine systems. Students will need to be able to classify the major types of cancer and methods of treatment. Students are expected to learn the prefixes and suffixes of medical terms and their respective derived root words. The pharmacology course discusses types of drugs, calculating dosages, and understanding which drug is prescribed for which condition.
% Online
100% Online
School Accreditation & Licensing
Penn Foster is accredited by:
Distance Education Accrediting Commission (DEAC)
Penn Foster High School, Penn Foster Career School, and Penn Foster College have all met the high standards of integrity and performance set by the Distance Education Accrediting Commission (DEAC), which is recognized by the U.S. Department of Education (USDE) and the Council for Higher Education Accreditation (CHEA).
Penn Foster Career School is regionally accredited for non-degree granting postsecondary programs, and Penn Foster High School is accredited for grades 9 through adult, by the Commission on Secondary Schools of the Middle States Association for Colleges and Schools.
Penn Foster Career School has been accredited as an Authorized Provider by the International Association for Continuing Education and Training (IACET).
All Penn Foster programs are affiliated with DANTES, which qualifies U.S. military personnel for tuition reimbursement.
Program Requirements & Restrictions
Minimum Education
Open Admission