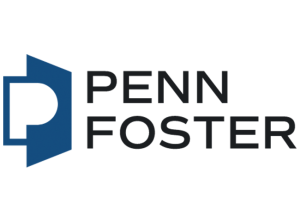 High School Diploma with a Plumbing Pathway
Program Details
Students interested in earning their high school diploma while obtaining a concentration in plumbing may be interested in Penn Foster Career School's online program. Participants will need to complete a total of 21.5 credit hours, which includes a list of specified plumbing electives. Throughout the High School Diploma with Building Technology Concentration in Plumbing program, students can expect to take Consumer Math, Physical Science, and World Geography to fulfill courses towards their diploma. It is important that students have a computer running Windows XP or Mac OS X or later available to them so they are able to fulfill curriculum requirements. According to their website, Penn Foster is dedicated to helping students succeed. The program requirements serve as a foundation to provide students with the knowledge they will need for a career in plumbing. In the first plumbing elective, students will be taught about fluid pressures and how to construct scale drawings with a scale or a rule. In the second and third electives, students are expected to design plumbing systems, understand square roots in order to solve math involving triangles, and calculate the volume of spheres, cylinders, and cubes. Elective course four educates students on the process of installation of HVAC systems. Participants will continue their learning by studying septic systems, installing faucets, and communication with building inspectors, in the final plumbing elective.
% Online
100% Online
School Accreditation & Licensing
Penn Foster is accredited by:
Distance Education Accrediting Commission (DEAC)
Penn Foster High School, Penn Foster Career School, and Penn Foster College have all met the high standards of integrity and performance set by the Distance Education Accrediting Commission (DEAC), which is recognized by the U.S. Department of Education (USDE) and the Council for Higher Education Accreditation (CHEA).
Penn Foster Career School is regionally accredited for non-degree granting postsecondary programs, and Penn Foster High School is accredited for grades 9 through adult, by the Commission on Secondary Schools of the Middle States Association for Colleges and Schools.
Penn Foster Career School has been accredited as an Authorized Provider by the International Association for Continuing Education and Training (IACET).
All Penn Foster programs are affiliated with DANTES, which qualifies U.S. military personnel for tuition reimbursement.
Program Requirements & Restrictions
Minimum Education
Open Admission