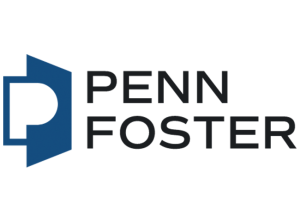 High School Diploma with an Electrical Pathway
Program Details
Penn Foster Career School offers interested students the opportunity to earn their high school diploma with an electrical concentration. The High School Diploma with Building Technology Concentration in Electrical prepares individuals for jobs in the electrical field. If students choose to continue their education after completing this diploma, the electrical electives may also transfer to the Residential Electrician Career Diploma, offered through Penn Foster. According to the Bureau of Labor Statistics, U.S. Department of Labor, electrician jobs are to increase by 23 percent within the next few years. If students are curious as to how many of their previously earned credits will transfer into the high school diploma, Penn Foster offers a transcript review service free of charge.
The program consists of 21.5 credit hours needed for completion. Some of the courses include General Math I and 2, Earth Science, and Reading Skills. Each of the five electives covers electric skills and practices. Some of the objectives may include learning electrical components, interpreting diagrams and blueprints, and climate control through heating and lighting. Students will begin by understanding how to safely and properly use the tools. Individuals in the program will study how to install control devices such as automatic switches, hand-operated switches, and remote controlled switches. Students will be taught Ohm's law, which can be used to calculate the current, voltage, and resistance in circuits. The final elective courses, Electrical 5, educates students on the National Electrical Code, and well as the code requirements for health care facilities, single and multiple family homes, and commercial classifications.
% Online
100% Online
School Accreditation & Licensing
Penn Foster is accredited by:
Distance Education Accrediting Commission (DEAC)
Penn Foster High School, Penn Foster Career School, and Penn Foster College have all met the high standards of integrity and performance set by the Distance Education Accrediting Commission (DEAC), which is recognized by the U.S. Department of Education (USDE) and the Council for Higher Education Accreditation (CHEA).
Penn Foster Career School is regionally accredited for non-degree granting postsecondary programs, and Penn Foster High School is accredited for grades 9 through adult, by the Commission on Secondary Schools of the Middle States Association for Colleges and Schools.
Penn Foster Career School has been accredited as an Authorized Provider by the International Association for Continuing Education and Training (IACET).
All Penn Foster programs are affiliated with DANTES, which qualifies U.S. military personnel for tuition reimbursement.
Program Requirements & Restrictions
Minimum Education
Open Admission