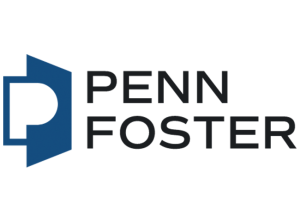 High School Diploma with a Carpentry Pathway
Program Details
Offered by Penn Foster Career School is a High School Diploma with Building Technology Concentration in Carpentry. This program allows individuals earning their high school diploma to focus in carpentry so they are prepared for work within the carpentry field when they graduate. According to the Bureau of Labor Statistics, U.S. Department of Labor, carpentry jobs are expected to increase by 24 percent within the next few years. Through Penn Foster's online learning system, students are able to experience the same learning online as they would through an on-campus program. Students are provided on online community through the help of instructors leading the programs. Interested individuals have the capability to take advantage of the transcript review service to see how many previously earned credits may count towards the high school diploma from Penn Foster.
The High School Diploma with a Carpentry Concentration consists of 21.5 credits, which includes 16.5 core subjects and five elective subjects. Students begin by selecting two of 4 startup courses, serving as an introduction to the diploma program, followed by courses in subjects like Written Communication, Fitness and Nutrition, and Physical Science. Students will be expected to create a schedule plan, navigate the student portal. The electives include Carpentry 1-5. Throughout these courses, students will be taught a variety of building techniques, including how to interpret construction drawings to building layout and codes. Individuals in the program will study the differences between commercial and residential real estate, how to verify the building plan measurements. Students will be expected to learn the mixing, pouring, and finishing of concrete, including using hand and power trowels.
% Online
100% Online
School Accreditation & Licensing
Penn Foster is accredited by:
Distance Education Accrediting Commission (DEAC)
Penn Foster High School, Penn Foster Career School, and Penn Foster College have all met the high standards of integrity and performance set by the Distance Education Accrediting Commission (DEAC), which is recognized by the U.S. Department of Education (USDE) and the Council for Higher Education Accreditation (CHEA).
Penn Foster Career School is regionally accredited for non-degree granting postsecondary programs, and Penn Foster High School is accredited for grades 9 through adult, by the Commission on Secondary Schools of the Middle States Association for Colleges and Schools.
Penn Foster Career School has been accredited as an Authorized Provider by the International Association for Continuing Education and Training (IACET).
All Penn Foster programs are affiliated with DANTES, which qualifies U.S. military personnel for tuition reimbursement.
Program Requirements & Restrictions
Minimum Education
Open Admission