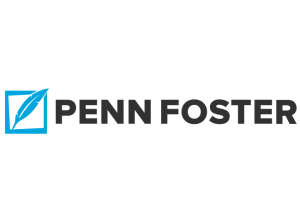 Undergraduate Certificate in Human Resources
Program Details
Penn Foster College offers students an Undergraduate Certificate in Human Resources. This program is offered entirely online and is completed independently. Upon the completion of two skill assessments, students receive their first course materials.
In order to finish the necessary assignments, students will need high speed Internet and access to a computer running Microsoft Office and Windows XP or later. The Undergraduate Certificate in Human Resources is comprised of 22 credits. Courses include Human Resource Management, Compensation Management, Labor Relations, Training Concepts and Business Orientation.
Students in the program study the functioning of personnel within an organization. When working in human resources, staff will need to be aware of the components of compensation packages. Students learn about salaries, benefits, and bonuses within their organization, which can be dependent on employee implementation and performance in their job. Those working in human resources need to know the difference between labor unions and company management. Students are taught the expected communication between the two for purposes such as rights and collective bargaining. In Penn Foster's Human Resources program, students learn the accepted theories of training and management in the development of organizations.
Throughout the course of this program, students have the potential to gain a better understanding of the business environment, determining the objectives of an organization, and how to train individuals for management in various organizations.
Requirements
Have a high school diploma or its recognized equivalent
School Accreditation Statement
Penn Foster College Accreditation and Licenses
Penn Foster College is nationally accredited by the Distance Education Accrediting Commission (DEAC) and licensed by the Arizona State Board for Private Postseconday Education.