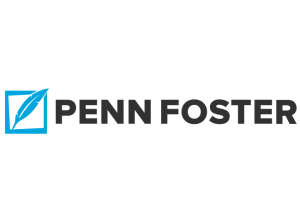 Undergraduate Certificate in Graphic Design
Program Details
Penn Foster offers an Undergraduate Certificate in Graphic Design consisting of 31 credits. Students complete two basic skills assessments to ensure readiness into the program. If a student does not pass the assessments, they must take remedial courses before beginning the program. After enrollment has been accepted, the student receives the first course materials.
Some of the courses offered include Introduction to Graphic Design, Photo Image Editing, Color Theory, Web Graphic Arts, and Electronic Publishing. The Graphic Design program introduces students to the relationship between color and light, and how to balance color in their designs.
In learning how to use and understand graphic design software, students are able to differentiate between illustration and photography. In Adobe Illustrator, how to add color, text, and special effects, as well as how to manipulate lines and shapes is taught. Students should develop skills in Photoshop by learning shortcuts, effects, and advanced filters in their photo image editing assignments. Students discuss the importance of establishing a brand name and learn the skills useful in branding. Working with InDesign, students learn the basics of publishing as well as page layout and how to create web pages. At the end of the program, students create a portfolio, preparing cover letters and resumes for their professional portfolio.
Requirements
Have a high school diploma or its recognized equivalent
School Accreditation Statement
Penn Foster College Accreditation and Licenses
Penn Foster College is nationally accredited by the Distance Education Accrediting Commission (DEAC) and licensed by the Arizona State Board for Private Postseconday Education.