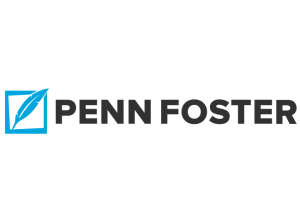 Undergraduate Certificate in General Studies
Program Details
Designed to allow students to earn a certificate without the need for a classroom, this program is completed entirely online. Penn Foster College's Undergraduate Certificate in General Studies consists of 15 credits. This certificate program aims to prepare students for entering into a major discipline. Students must pass the required skills assessment to be allowed to complete this program with Penn Foster. After the assessment has been completed and enrollment has been accepted, students receive their first course materials.
The first course students take is Computer Applications, where students learn file management, applications in word processing, presentation software, and spreadsheets. In English Composition, students are able to develop better writing skills by learning how to write more clearly and coherently. The remainder of the courses are chosen by the student based on personal interest. One course must be taken from the following categories: science, social science, and arts and humanities. Suggested courses include Earth Science, Nutrition, Foundations of Political Science, Introduction to Sociology, or Introduction to Literature.
The Undergraduate Certificate in General Studies program through Penn Foster provides students the fundamental knowledge of general education courses.
Requirements
Have a high school diploma or its recognized equivalent
School Accreditation Statement
Penn Foster College Accreditation and Licenses
Penn Foster College is nationally accredited by the Distance Education Accrediting Commission (DEAC) and licensed by the Arizona State Board for Private Postseconday Education.