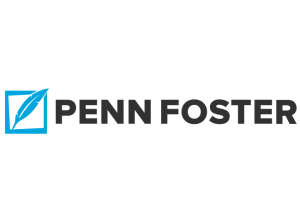 Undergraduate Certificate in Business Management
Program Details
Penn Foster College offers qualified students an Undergraduate Certificate in Business Management. In order to take this program, students must have a high school diploma or GED to enroll. After students have completed a basic skills assessment in reading and math, they are ready to begin.
For students to finish the necessary assignments, they are required to have access to a computer running Windows XP or later, as well as Microsoft Office 2010.
In an introductory business course, students learn how to set a budget, plan, market, and maintain a business, as well as the similarities among personal financial goals and business goals. Students are engaged in management principles such as organizing and controlling a business, and the interaction personnel has with each other in an organization. During this program the students learn about the legal environment of business; covered topics include employment law, contract law, environmental law, international law, and American court procedures.
The Undergraduate Certificate in Business Management program introduces students to managerial accounting, where they are taught differential analysis, investment analysis, performance evaluation and product pricing. Other courses include Economics, Computer Applications and Business and Technical Writing.
The Undergraduate Certificate in Business Management program is best suited for individuals wanting to gain new skills in a current position to improve job performance. Consisting of 31 credits, the Business Management program may be completed independently from home, without the need for a classroom.
Requirements
Have a high school diploma or its recognized equivalent
School Accreditation Statement
Penn Foster College Accreditation and Licenses
Penn Foster College is nationally accredited by the Distance Education Accrediting Commission (DEAC) and licensed by the Arizona State Board for Private Postseconday Education.