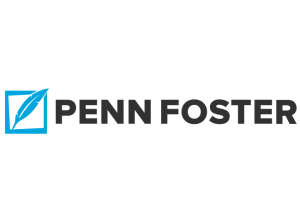 Undergraduate Certificate in Accounting
Program Details
The Undergraduate Certificate in Accounting is available to interested students who have obtained a high school diploma or GED. Penn Foster College's Undergraduate Certificate in Accounting requires 31 credit hours of coursework for completion. A math and reading assessment is to be taken prior to starting the program to ensure students are ready to begin their chosen course curriculum. If an individual does not pass the skills assessment, they must complete online courses before beginning.
Students pursuing a certificate in accounting must take Managerial, Financial, Intermediate I and II, and Cost Accounting. Other courses include Financial Management and Computer Applications for Accounting. This program provides students with basic accounting and business principles beneficial for an individual wanting to earn an undergraduate certificate in accounting. Penn Foster's Undergraduate Certificate in Accounting program can help students increase their knowledge of accounting and improve the performance of small businesses through a better understanding of finance and accounting.
Students in the program are taught how to analyze transactions, perform differential and capital investment analysis, and determine financial planning and financial statement analysis.
Requirements
Have a high school diploma or its recognized equivalent
School Accreditation Statement
Penn Foster College Accreditation and Licenses
Penn Foster College is nationally accredited by the Distance Education Accrediting Commission (DEAC) and licensed by the Arizona State Board for Private Postseconday Education.