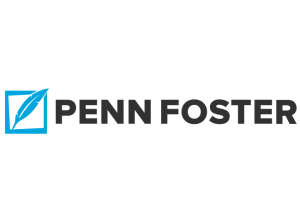 Travel and Tourism Specialist
Program Details
Penn Foster's Travel and Tourism Specialist program trains students for a future as a Travel and Tourism Specialist. In the program, students learn how to use computerized reservation systems, tour and vacation packages, the key tourist destinations, and how to start a Travel and Tourist agency.
The program begins by offering an overview of the tourism industry, including types of transportation companies, trade organizations, and travel services such as attractions, food, and lodging. In a two-part course on air travel, students study the types of airplanes and flights, infant and child travel, flight services, airline ticketing, and how to handle reservations made over the phone. Students receive training in world geography as it relates to travel, both nationally and internationally. Individuals learn the requirements for international travel, customs regulations, arrival and departure procedures, and market exchange rates. Part of being a Travel and Tourism Specialist involves being knowledgeable about car rentals and services. The students learn how to book a car, rent via computer, seating and accommodations, and the major U.S. travel routes.
Students learn corporate and group travel, such as group business travel meetings, incentive events, and services provided by agencies and suppliers.
Penn Foster's Travel and Tourism Specialist program teaches students the fundamentals of geography, air travel, and vacation systems to ensure students are prepared for employment in this field.
Requirements
This program requires a minimum of 8th grade education.
School Accreditation Statement
Penn Foster College Accreditation and Licenses
Penn Foster College is nationally accredited by the Distance Education Accrediting Commission (DEAC) and licensed by the Arizona State Board for Private Postseconday Education.