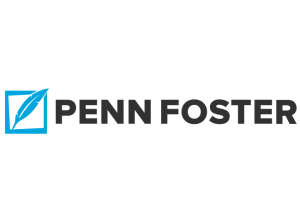 Retail Management – AS Degree
Program Details
Penn Foster College offers an online degree in Retail Management. Through the completion of four semesters of coursework, students are able to earn an Associate of Science from the comfort of home. The Retail Management program is done independently online, without the use of a classroom.
Students learn what is required to start and grow a business, as well as the marketing and financial aspects. In the course Principles of Management, the topics of how to plan, organize, lead and control a business are covered. Retail Managers typically are expected to handle responsibilities such as finance and accounting, buying and merchandising.
Students complete courses including Business and Technical Writing, Financial Accounting, Business Statistics, and Merchandising Planning and Buying. Students are expected to take two elective courses in the general education category.
Graduates with a degree in Retail Management often find employment in sales management, e-commerce, merchandising, or supply chain management.
For access to the course materials, students will need a computer running Windows XP or later, as well as Microsoft Office 2010. Courses that were completed elsewhere, receiving a grade of "C" or above, may be evaluated for transfer credit.
Requirements
Have a high school diploma or its recognized equivalent
Some programs may require 15 credits of general education prior to enrollment
School Accreditation Statement
Penn Foster College Accreditation and Licenses
Penn Foster College is nationally accredited by the Distance Education Accrediting Commission (DEAC) and licensed by the Arizona State Board for Private Postseconday Education.