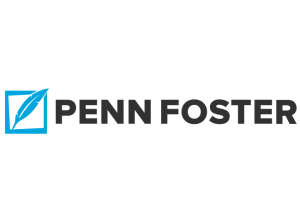 Paralegal Studies- AS Degree
Program Details
The Paralegal Studies- AS Degree* offered through Penn Foster College consists of four semesters and is completed online. Throughout the course of this program, students should learn skills in civil and criminal litigation, interpersonal communication, economics, and legal terminology. By earning a degree online, students still have the freedom to carry on their everyday lives without needing to drive to a campus.
The Paralegal Studies- AS Degree* begins with an introductory course in the paralegal profession, discussing business, education, and government. To be successful in the paralegal occupation, the person must be able to practice proper legal terminology. In the Ethics course, students learn about the responsibilities professionals face dealing with maintaining confidentiality and avoiding malpractice. Students study how to conduct interviews by learning the types of questions typically asked and then dealing with the information gained through the interview.
Business Law 1 and 2 teach students about American court practices, environmental law, international law, and contract law. Legal Research and Writing provide students with the type of work that actual paralegals would need to perform. In An Introduction to Criminal Law, students learn about practical aspects of criminal justice, criminal procedure, and the theory of criminal law. Students are required to take three general education elective courses.
Disclaimer:
*Residents of Minnesota will receive the Associate of Applied Science upon completing this program.
Requirements
Have a high school diploma or its recognized equivalent
Some programs may require 15 credits of general education prior to enrollment
School Accreditation Statement
Penn Foster College Accreditation and Licenses
Penn Foster College is nationally accredited by the Distance Education Accrediting Commission (DEAC) and licensed by the Arizona State Board for Private Postseconday Education.