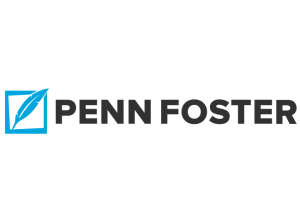 Program Details
Obtained through Penn Foster College, students are able to earn a Diploma for Optician courses. The students complete a skills assessment in reading and math, determining how ready a student is to begin this program. In Introduction to Opticianry, students learn about the history of opticianry and the responsibility of eye care professionals. Students are taught the standards and regulations pertaining to Opticians. Providing a way for students to increase their communications skills, the students complete an Interpersonal Communication course where they can improve listening skills, words, and facial expressions. Students are expected to learn mathematical calculations often used in opticianry. Students review ratios and proportions, variables and equations, and systems of measurement. Students are allowed to use a scientific calculator to perform trigonometric calculations.
The students work in Excel and Word, using applications in word processing spreadsheets. Students learn about the properties of light, lens power, prescriptions, and terminology used in the opticianry field. Students are taught the different parts and functions of the eye, as well as common diseases affecting the eye. In Ophthalmic Dispensing, students practice interpreting written prescriptions, determining correct frame sizes, adjusting frames, and taking facial measurements. Students are taught the theory of light, lens power, also safety and edging. Serving as an introduction to contact lenses, students learn optical principles, contact lens manufacturing, inspection and modification, as well as the history of contact lenses.
The final course students take in the Optician program prepares students for a career as an optical dispenser. The focus of this course centers on creating a professional appearance, interviewing techniques, and customer service.
Students interested in applying for the Optician diploma program may fill out an online application found on the Penn Foster College website.
Requirements
Have a high school diploma or its recognized equivalent
School Accreditation Statement
Penn Foster College Accreditation and Licenses
Penn Foster College is nationally accredited by the Distance Education Accrediting Commission (DEAC) and licensed by the Arizona State Board for Private Postseconday Education.