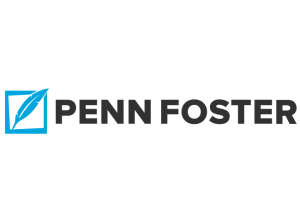 Program Details
Penn Foster offers a Medical Transcriptionist Diploma. Students begin by receiving an introduction to health care, and learning the role medical transcriptionists play in the medical field. In the course Office Procedures, students learn standard expectations of the administrative assistant in any business office. Tasks include electronic and print mail processing, telephone call management, and business letter writing. The Law, Ethics, and Confidentiality in Allied Health course covers how law affects medical offices. The process of litigation and contract law are also studied.
Students completing the Medical Transcriptionist program are taught the basics of Word and Excel, as well as word processing and spreadsheets. Students learn how to format business letters and memos, using correct sentence structure and proper grammar and spelling. In an Introduction to Medical Terminology, students cover the body systems and the terms used to describe them.
In Introduction to Basic Pharmacology, students learn the types of drugs and their side effects. In Medical Transcription, students learn the legal aspects of medical transcription and practice transcribing medical records. This course requires students to place value on speed, difficulty, complexity, and accuracy within major medical specialties.
Students who are interested in pursuing the Medical Transcriptionist Diploma program through Penn Foster may apply online by filling out an online application found on the Penn Foster website.
Requirements
Have a high school diploma or its recognized equivalent
School Accreditation Statement
Penn Foster College Accreditation and Licenses
Penn Foster College is nationally accredited by the Distance Education Accrediting Commission (DEAC) and licensed by the Arizona State Board for Private Postseconday Education.