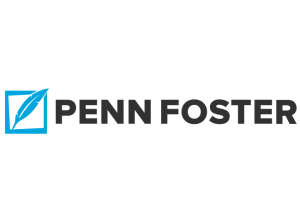 Medical Assistant A.S. Degree
Program Details
Penn Foster College offers an online Medical Assistant A.S. Degree* to interested students. During this program students have the opportunity to learn medical coding, medical terminology, and human anatomy and physiology.
The Medical Assistant A.S. Degree* trains students in the classification of drugs and dosage calculations, inpatient coding, billing and insurance procedures, and medical transcription. When working in a profession where healthcare is being delivered, it is important to demonstrate ethics and confidentiality. The course Law and Ethics in Medicine covers issues commonly encountered in the medical profession. In Reimbursement Methodologies, students are introduced to major reimbursement systems within the United States, focusing on payment systems, prepaid health plans, and managed care.
When dealing with patients, good communication is an important skill to have. The Interpersonal Communication course teaches students techniques to improve their listening skills, tone when speaking, gestures and facial expressions. During the clinical lab course, students receive hands-on training, examining sterilization, medical documentation, screening examinations, and assessing vital signs. For the completion of this course, students will receive a clinical skills kit to perform the required tasks. The student is finished with the Medical Assistant program after the externship has been completed. Students may intern at a healthcare facility, such as a clinic or family practice. The duration of the externship must be a total of 200 hours to fulfill the requirement.
Disclaimer:
*Residents of Minnesota will receive the Associate of Applied Science upon completing this program.
Requirements
Have a high school diploma or its recognized equivalent
Some programs may require 15 credits of general education prior to enrollment
School Accreditation Statement
Penn Foster College Accreditation and Licenses
Penn Foster College is nationally accredited by the Distance Education Accrediting Commission (DEAC) and licensed by the Arizona State Board for Private Postseconday Education.