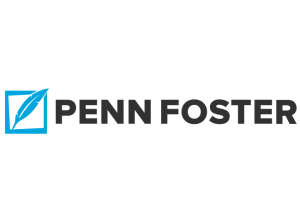 Program Details
Through Penn Foster College, students are able to earn an Associate's Degree in Marketing. Marketing professionals often work with new products, overseeing product development, working with managers to promote the products. Penn Foster College's Marketing degree program is completed independently, online, to allow students the flexibility to complete the assignments at a time convenient for them. This four-semester program provides students the essential knowledge and skills needed for working in marketing.
By earning a degree in marketing, graduates often work in public relations, advertising, account coordination, or sales. After students have completed the degree basics, they have the capability to move on to more specialized marketing courses. Students study about the marketing environment, such as product distribution, promotion and pricing, and consumer behavior. Expected to also learn the financial side of marketing, students complete courses in accounting to better their understanding of product pricing, budgeting, transactions, and capital investment analysis. In Business Statistics, students are taught time series analysis, frequency distribution, and probability and statistical inference. Students should learn the ethical responsibility of influencing consumer behavior in research and marketing. Students choose one elective course from each of the following categories: arts and humanities, science, business, and social science.
By completing Penn Foster's program in marketing, graduates should have learned how to successfully perform research, develop marketing strategies, analyze products, and maximize potential earnings.
Requirements
Have a high school diploma or its recognized equivalent
Some programs may require 15 credits of general education prior to enrollment
School Accreditation Statement
Penn Foster College Accreditation and Licenses
Penn Foster College is nationally accredited by the Distance Education Accrediting Commission (DEAC) and licensed by the Arizona State Board for Private Postseconday Education.