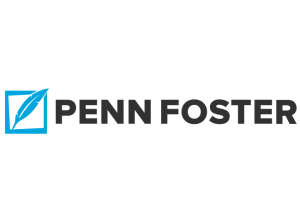 Interior Design – AS Degree
Program Details
Students wanting to pursue a career in Interior Design have the opportunity to learn drawings for design presentation, commercial and residential design, and lighting, to name a few. If students have completed coursework elsewhere, the official transcripts will need to be sent to Penn Foster for reviewing.
After students complete a basic skills assessment in reading and math, they may begin. The fundamental courses students must complete include Computer Applications, and Drawing for Interiors. The second semester allows students to begin more specialized courses, such as Color Theory, and Interior Design Fundamentals.
Semester's three and four offer specific courses relevant for a career in design. Students will learn the development of furniture, how different time periods affect designs, and what materials are used for interior design projects. Other skills cover commercial space planning, marketing strategies for sales, establishing a brand, and creating contracts.
Aside from the required core courses, students can choose from a variety of electives. Appropriate elective courses may include Commercial Design, or Environmentally Responsible Design.
All of these courses fit together to provide students with the essential skills and techniques needed for employment in Interior Design.
Disclaimer:
*Residents of Minnesota will receive the Associate of Applied Science upon completing this program.
Requirements
Have a high school diploma or its recognized equivalent
Some programs may require 15 credits of general education prior to enrollment
School Accreditation Statement
Penn Foster College Accreditation and Licenses
Penn Foster College is nationally accredited by the Distance Education Accrediting Commission (DEAC) and licensed by the Arizona State Board for Private Postseconday Education.