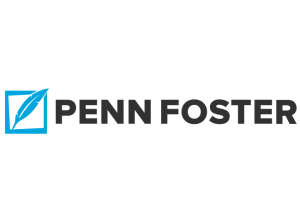 Program Details
Students interested in heating, ventilation, and air conditioning may consider Penn Foster College© HVACR Technician career diploma program. The HVAC Technician Diploma is conveniently offered entirely online. Students receive HVACR training from home, developing skills useful for a career in Heating, Ventilation, and Air Conditioning. This progressive program trains students in the skills and techniques used by an HVAC Technician.
Students begin by taking the Math for Trades and Nature of Electricity course. Students participate in learning the tools and equipment necessary for an HVAC technician, as well as specialized materials and techniques. By learning about the refrigeration cycle, condensers, compressors, evaporators, piping, and refrigerant handling, the students are able to better understand refrigeration systems.
Students engage in learning about electrical systems and residential and light commercial HVAC systems. Students are trained in residential air conditioning, gas-fired heating systems, and heat pumps. Students should become versed in HVACR system design and installation, learning advanced concepts of commercial HVAC systems.
The final set is sent to the student after all of the program requirements have been met and the financial understanding has been met. In the Graduation Set, students practice HVAC troubleshooting. HVAC Technicians have found employment at food store chains, gas utility companies, and school systems.
Prospective students interested in pursuing the HVACR Technician Diploma program can apply on the Penn Foster College website by filling out an online application.
Requirements
This program requires a minimum of 8th grade education.
School Accreditation Statement
Penn Foster College Accreditation and Licenses
Penn Foster College is nationally accredited by the Distance Education Accrediting Commission (DEAC) and licensed by the Arizona State Board for Private Postseconday Education.