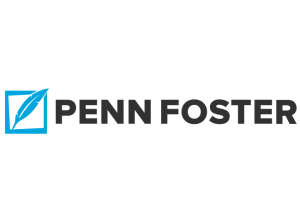 Program Details
If restoring antique firearms, learning how to design and install metallic rifle sights, and the history of rifles are something a student finds interesting, they may want to pursue a career as a gunsmith. Penn Foster offers a Gunsmith Diploma that students complete entirely online. Graduates with a Gunsmith Diploma have found employment working in a gun shop, restoring antique firearms, and making custom-made ammunition.
The Gunsmith Diploma program consists of six Instruction Sets. Students begin by learning personal safety, basic firearm assembly/disassembly, and liability insurance. The students practice identifying firearms to determine if the gun is safe to shoot. Students also study the role the Internet can play in helping to identify firearms.
By learning gun stock function, students should be able to identify materials used in the gun stock making process. In customizing gun stocks, students learn glass bedding, stippling, checkering, and how to carve a gun stock.
During the Gunsmith courses, students study the repair and modification of rifles, as well as proper care and maintenance. Students are taught basic ballistics, ammunition, and uses of reloading tools. In the last set, students receive an overview of the welding process, metal finishes, and metal preparation. Accompanying metal finishing techniques, students are taught spray application finishes and how to use electric counter mounted buffers.
Penn Foster's diploma program provides students with the opportunity to increase their knowledge and skills as a gunsmith, in a comfortable, convenient atmosphere.
Requirements
This program requires a minimum of 8th grade education.
School Accreditation Statement
Penn Foster College Accreditation and Licenses
Penn Foster College is nationally accredited by the Distance Education Accrediting Commission (DEAC) and licensed by the Arizona State Board for Private Postseconday Education.