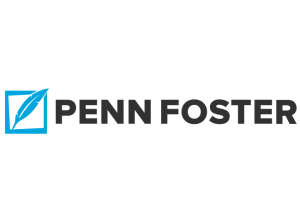 Program Details
The Finance degree at Penn Foster College trains students to begin their path towards employment in a professional career as a credit manager, insurance agent, financial analyst, or investment counselor. The Associate Degree in Finance consists of four semesters, which students complete online at a time convenient to them.
The program begins with an orientation to business, such as how to start and maintain a business, and developing a budget. Other beginning courses include Math for Business and Finance, Information Literacy, and Financial Accounting. Moving into more specialized courses, students learn management techniques, budgeting, differential analysis, macroeconomics, and effective communication skills.
In Financial Management, students are taught financial planning, capital management, and dividend policy. Students in the program also learn how to manage their own finances, as well as the finances of others. Throughout the four semesters, students will have the option to take several elective courses including a business elective, arts and humanities elective, and science elective. After students have learned the foundations of finance, topics of investments and business law are covered.
Penn Foster College's Finance program aims to teach students valuable skills useful for employment in the field of finance.
Requirements
Have a high school diploma or its recognized equivalent
Some programs may require 15 credits of general education prior to enrollment
School Accreditation Statement
Penn Foster College Accreditation and Licenses
Penn Foster College is nationally accredited by the Distance Education Accrediting Commission (DEAC) and licensed by the Arizona State Board for Private Postseconday Education.