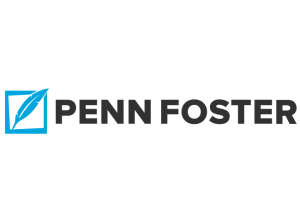 Program Details
Penn Foster College offers students the opportunity to earn a Dental Assistant Diploma from home. This online program focuses on Dental Terminology and Anatomy, Radiology, Dental Insurance, and more. Prospective students may be interested to know Dental Assistants often work with updating patient records, managing office operations, and scheduling appointments. Students accepted into the program complete nine Instruction Sets of course curriculum. The Instruction Sets are specialized materials designed to give students a step-by-step program to become a Dental Assistant. Students begin by learning an overview of dental history and the role the dental assistant plays. Anatomy of the mouth, teeth structures and types of teeth are then studies. Students study the importance of good nutrition especially in accordance to preventing dental plaque and oral diseases. The students also practice appropriate confidentiality and privacy laws and ethics.
The Dental Assistant program allows students to learn basic pharmacology and topical anesthesia. Students are taught the stages of endodontic and periodontic treatment and the effectiveness of root canal therapy. To prepare for the professional workforce, students learn Web software, patient insurance billing, and clinical charting.
To enroll in the Dental Assistant Diploma program, prospective students may apply online through the Penn Foster College website.
Requirements
Have a high school diploma or its recognized equivalent
School Accreditation Statement
Penn Foster College Accreditation and Licenses
Penn Foster College is nationally accredited by the Distance Education Accrediting Commission (DEAC) and licensed by the Arizona State Board for Private Postseconday Education.
Geographic Restrictions
This program is not authorized for residents of: CA, FL.