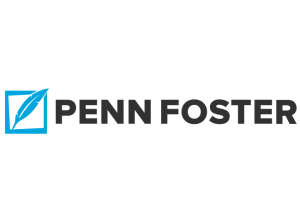 Criminal Justice – Bachelor Degree
Program Details
The Criminal Justice degree program offered by Penn Foster College consists of 121 credits. Through this program, students should gain the skills to work in retail security or within federal, state, or county courts and correction systems. More specialized courses include Crime Scene Investigation, Family Law, Organized Crime, and Substance Abuse and Treatment in Criminal Justice, from which students can choose what they would like to take based on their field of interest.
Penn Foster offers students the knowledge needed to be a criminal justice professional. Graduates of this program will be able to work in law enforcement, upholding rules and regulations, work in crime prevention, protecting property and business, or work to protect the rights of the public. A criminal justice professional will need to practice ethics in criminal justice, also gaining skills in criminology, police management and evidence.
Students will receive their first course after the enrollment process goes through and the student is accepted. At the end of each semester, students are expected to take a proctored examination based on specified coursed taken during the semester.
For a Bachelor's Degree in Criminal Justice, students are required to fulfill general education courses by taking classing such as Humanities, Social Science, English/Communication, Science, and Math/Computer Science, totaling 43 credits. Core criminal justice courses account for 63 credits, where students take classes including Criminal Procedure, Administration of Justice, and Supervision and Leadership. Student wanting the degree in Criminal Justice will need 15 elective credits. Students make choose from courses such as Organized Crime, Crime Scene Investigation, Crisis Intervention, and Legal Environment of Business.
Requirements
Have a high school diploma or its recognized equivalent
School Accreditation Statement
Penn Foster College Accreditation and Licenses
Penn Foster College is nationally accredited by the Distance Education Accrediting Commission (DEAC) and licensed by the Arizona State Board for Private Postseconday Education.