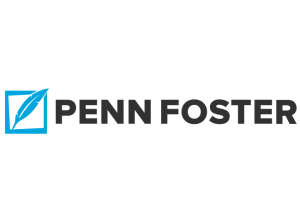 Program Details
Penn Foster makes it possible for students to earn a Bookkeeping Diploma from home. Individuals complete online courses and should acquire the skills essential to bookkeeping. Students receive hands-on training in preparing a balance sheet, income statement, and ledger. Students study T account basics, payroll accounting, and accounting systems. Penn Foster's Bookkeeping Career Diploma includes seven Instruction Sets. These sets aim to implement effective study tools and methods to ensure success in completing a Bookkeeping Diploma.
Students begin by learning how to analyze transactions, balance ledgers, and apply basic accounting principles. Students should learn how to prepare income statements and record cash, credit, and C.O.D. purchases. Maintaining accurate financial records when running a business is necessary. The Bookkeeping program trains students to manually keep accurate records of transactions and checks.
Students may apply online, and after admittance into the program, they are ready to begin courses for a Bookkeeping Diploma.
Requirements
This program requires a minimum of 8th grade education.
School Accreditation Statement
Penn Foster College Accreditation and Licenses
Penn Foster College is nationally accredited by the Distance Education Accrediting Commission (DEAC) and licensed by the Arizona State Board for Private Postseconday Education.