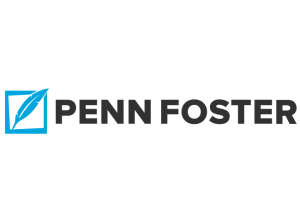 Program Details
Penn Foster College offers students the opportunity to earn an Administrative Assistant career diploma and equips students with hands-on education. Students receive training in current technology, administrative office procedures, office finance and management, and basic keyboarding.
By completing the program online, students can enjoy learning in the comfort of their own home. Administrative assistants often find employment assisting physicians with conferences and speeches, working as a legal or executive secretary, or assisting engineers with correspondence and technical material. Administrative assistants frequently work for law firms, medical facilities, and corporations.
This at-home program consists of nine courses that show the skills and techniques used by administrative assistants. Students should learn to implement effective study tools to promote success in the workplace. Students take an introductory course on the administrative field and learn the proper professional's role in the workplace. Students work to create a professional image and increase verbal and non-verbal communication skills. Administrative assistants typically work with various computer applications and maintaining management records.
Requirements
Have a high school diploma or its recognized equivalent
School Accreditation Statement
Penn Foster College Accreditation and Licenses
Penn Foster College is nationally accredited by the Distance Education Accrediting Commission (DEAC) and licensed by the Arizona State Board for Private Postseconday Education.