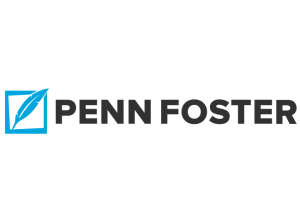 Program Details
The Associate Degree in Accounting offered by Penn Foster College consists of four semesters. All applicants are required to complete basic skill exams in reading and math, determining which level is appropriate for them to begin.
Students interested in fulfilling an Associate Degree in Accounting start off by receiving an introduction to distance learning. The students will set up a budget by researching, planning, and learning how to maintain a business. Students should become efficient in utilizing information found at libraries and on the Web. In Introduction to Business, students study business in a global environment. By learning how to start and grow a business, students can also be aware of other aspects such as marketing, human resources, technology, and finance.
Semester two contains information in Computer Applications, and Principles of Management, as well as others. During these courses students learn capital investment analysis, product pricing, applications in word processing, effective personal communication skills, and macroeconomics. Throughout the third semester students are taught lease transactions, computing earnings per share, financial planning, and working capital management. Students are able to finish their accounting degree by taking courses in Business Statistics, and Computer Applications in Accounting, and business and social science electives.
Graduates of Penn Foster College's Accounting program should be ready to begin their career path working for financial institutions, government, or business.
Requirements
Have a high school diploma or its recognized equivalent
Some programs may require 15 credits of general education prior to enrollment
School Accreditation Statement
Penn Foster College Accreditation and Licenses
Penn Foster College is nationally accredited by the Distance Education Accrediting Commission (DEAC) and licensed by the Arizona State Board for Private Postseconday Education.