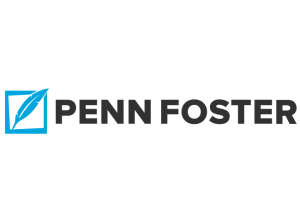 ABC Certified Wedding Planner
Program Details
Weddings take place every day, all over the world. Many couples look to a wedding planner to assist with critical decisions regarding their upcoming wedding. Penn Foster makes it possible for students to become an ABC Certified Wedding Planner from home.
Penn Foster offers a diploma program to students interested in wedding planning. Students complete five Instruction Sets which may include Wedding Ceremonies, Customs, and Traditions, Wedding Vendors and Service, and Multimedia Marketing. Students begin by studying the elements of weddings and keys to a successful business. Students are taught different aspects of networking and phone and email etiquette. Some clients might want to incorporate religious traditions or customs into the wedding. Students are trained on religious wedding ceremonies and cultural traditions. Wedding planners often are responsible for seeing that wedding invitations, announcements and guest lists are distributed.
Students in the Wedding Planner program should learn the basics of a bridal business. Students learn basic marketing concepts and conduct market research. Wedding planners are responsible for arranging all the events prior to the wedding day. The students learn how to assist with guest list planning, reception menu, and music.
Requirements
This program requires a minimum of 8th grade education.
School Accreditation Statement
Penn Foster College Accreditation and Licenses
Penn Foster College is nationally accredited by the Distance Education Accrediting Commission (DEAC) and licensed by the Arizona State Board for Private Postseconday Education.