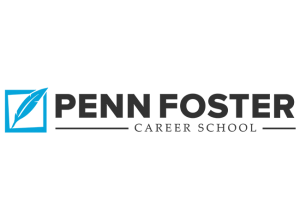 Paralegal: Real Estate, Wills, and Estates Certificate
Penn Foster Career School
Program Details
Through Penn Foster Career School, students are able to earn a Paralegal: Real Estate, Wills, and Estates Certificate. This program is designed for students with a work or educational background in core paralegal concepts. Students are expected to have access to a Microsoft Windows-based computer running Window XP or later so the lesson requirements can be met.
This at-home online program trains students in real estate law, wills, and estates. Students start the program with an introductory course on real estate law, in which they study the basics of real estate law and receive instruction in preparation for assisting transactional real estate attorneys. In the Wills and Estates course, students learn the everyday responsibilities and tasks of paralegals. The students work with wills, trusts, and estate administration, learning the terminology used and general principles of law, fundamental for drafting wills and trusts.
The Paralegal: Real Estate, Wills, and Estates Certificate can help students learn new jobs skills, or be beneficial to those individuals wanting to refine existing knowledge of the paralegal profession. This program course allows students to have a better grasp of the essentials of property law, wills, trusts, real estate transactions, and estate administration.
Students interested in applying will find the online application on Penn Foster's website.
Requirements
Have a high school diploma or its recognized equivalent
School Accreditation Statement
Penn Foster Career School is accredited by the Distance Education Accrediting Commission (DEAC), which is recognized by the U.S. Department of Education (USDE) and the Council for Higher Education Accreditation (CHEA). Penn Foster Career School is regionally accredited by the Commission on Secondary Schools of the Middle States Association of Colleges and Schools.
Penn Foster Career School has been accredited as an Authorized Provider by the International Association for Continuing Education and Training (IACET).