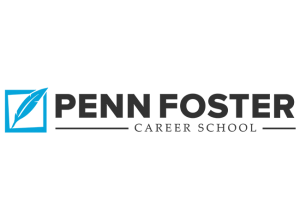 LexisNexis Legal Research Certificate
Penn Foster Career School
Program Details
The LexisNexis Legal Research certificate consists of two courses, Research Basics, and Computerized Legal Research. In order to fulfill the necessary requirements, students must have access to a Microsoft Windows based computer, with Windows XP or Microsoft Office 2010 or later, to complete the assignments.
Providing students with a background in Internet usage, this program aims to teach students research techniques for traditional and online libraries. Students are taught how to download and upload electronic files, and utilize technology in an effective way. The students practice critical analysis by evaluating the credibility of online sources. Students learn in-depth skills for research technology, covering topics such as basic citation procedures, locating appropriate sources, reading and briefing a case retrieving legal sources, and profiling people and businesses. Students perform factual business and legal research using the Internet. Included in this program is a required project. The student tests their ability to use a CALR system to retrieve legal information using Lexis.com.
LexisNexis is a large collection of public records, legal news, business information, and unpublished opinions. Often referred to as simply Lexis, it derives its information from legal documents, newspapers, and magazines.
By completing Penn Foster's LexisNexis Legal Research Certificate, students should become efficient in utilizing information and performing research.
Students considering a career in research may consider apply for Penn Foster's LexisNexis Legal Research Certificate program. Online applications can be accessed on the Penn Foster website.
Requirements
Have a high school diploma or its recognized equivalent
School Accreditation Statement
Penn Foster Career School is accredited by the Distance Education Accrediting Commission (DEAC), which is recognized by the U.S. Department of Education (USDE) and the Council for Higher Education Accreditation (CHEA). Penn Foster Career School is regionally accredited by the Commission on Secondary Schools of the Middle States Association of Colleges and Schools.
Penn Foster Career School has been accredited as an Authorized Provider by the International Association for Continuing Education and Training (IACET).