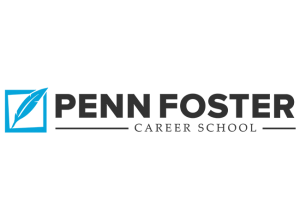 High School Diploma with an I.T. Pathway
Penn Foster Career School
Program Details
The High School Diploma with Information Technology Concentration allows students to begin their career at a faster pace by completing a concentration while finishing their diploma. The electives taken in this program have the capability to be transferred to an Associate Degree in Computer Information Systems, offered through Penn Foster College. Prospective students are allowed to make use of the transcript review service where they can find out if any previous earned credits may be transferred into the diploma program. The curriculum consists of 17 courses and five electives specialized toward the Information Technology Concentration. Student will be taught topics of programming, coding, and computer applications. Some of the required courses include Advanced PC Applications, HTML Coding, and Introduction to Database Technology.
Participants will be instructed to display competence in Microsoft Word, Excel, and PowerPoint, using charts, graphs, tables, and creating presentations. In Introduction to Database Technology, students will compare database management systems, and identify the basic components. Another objective of the program is to be able to create a web page using HTML coding, while also including images, tables, and frames to the web page.
For diploma general requirements, students will take courses with topics such as science, math, and history. Students have the option of transferring a maximum of 16 credits into this program. For each high school course that can be transferred, $50 is reduced from tuition. Penn Foster does not guarantee previously completed courses will transfer into this program.
% Online
100% Online
School Accreditation & Licensing
Penn Foster Career School is accredited by:
Distance Education Accrediting Commission (DEAC)
The DEAC is recognized by the U.S. Department of Education (USDE) and the Council for Higher Education Accreditation (CHEA). Penn Foster Career School is regionally accredited by the Commission on Secondary Schools of the Middle States Association of Colleges and Schools.
Penn Foster Career School has been accredited as an Authorized Provider by the International Association for Continuing Education and Training (IACET).
Program Requirements & Restrictions
Minimum Education
Open Admission