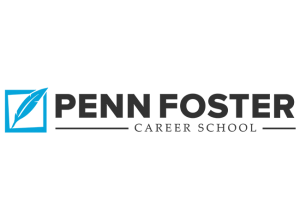 High School Diploma with Early College Courses
Penn Foster Career School
Program Details
Offered through Penn Foster Career school is a high school diploma program where students can also study Early College courses. The Early College courses are ACE recommended, preparing students for college after earning their diploma. The High School Diploma with Early College Courses requires the completion of 21.5 credit hours. The program begins with an orientation briefing students on how to use their student portal and navigate the homepage and courses pages.
To fulfill requirements for the diploma, students will need to take general courses as well the more specified electives. Some of the elective courses include Computer Applications, Business and Technical Writing, and Foundation Skills in Math. The electives cover many different topics such as creating Microsoft PowerPoint presentations with charts and graphs, creating Word documents, and formulating graphs to summarize data. Individuals in the program will need to have competency in English. The students will write various essays such as persuasive, reflective, and narrative essays to strengthen their current writing abilities.
Other requirements may involve studying artistic movements and their respective historical periods, as well as the distinguishing between the different styles of music. Individuals will be expected to know the basic foundations of math that may be used in every day life. In the psychology class, students will study gender roles, psychological theories, and how surroundings influence behavior. Other topics could include discussing memory, thought, language, and consciousness. Those in the program will need to learn the law of supply and demand, monetary systems, and the cost of living. Because this is an online program, students will need to have access to a computer with Mac OS X or later, or Windows XP or later, to complete assignments.
% Online
100% Online
School Accreditation & Licensing
Penn Foster Career School is accredited by:
Distance Education Accrediting Commission (DEAC)
The DEAC is recognized by the U.S. Department of Education (USDE) and the Council for Higher Education Accreditation (CHEA). Penn Foster Career School is regionally accredited by the Commission on Secondary Schools of the Middle States Association of Colleges and Schools.
Penn Foster Career School has been accredited as an Authorized Provider by the International Association for Continuing Education and Training (IACET).
Program Requirements & Restrictions
Minimum Education
Open Admission