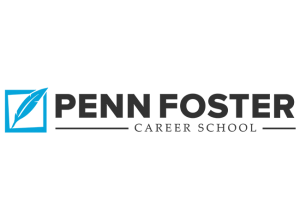 Penn Foster Career School
Program Details
Students interested in writing have the opportunity to earn a Freelance Writer Diploma from Penn Foster Career School. Learning the business of writing, students work with editors and agents and practice submitting manuscripts. The students reference sources and receive valuable information about beginning a Freelance Writing business.
The Freelance Writer Diploma allows students to gain knowledge pertaining to writing, as well as advertising and publishing. This diploma program contains six Instruction Sets that students must complete and pass to receive credit. The first Set requires students to establish a study schedule to maximize learning from home.
This online program allows students to work from the comfort of home, without the need to drive to a school campus. Students study the publishing industry by submitting a manuscript and marketing a freelance product. The students identify objective and subjective writing, as well as types of freelance writing. By reviewing basic grammar, students increase their vocabulary and are better able to use language effectively. The students write a short feature article and practice critiquing and revising their work. Students take Business of Writing to better understand specialized markets and copyright laws, research markets for article ideas, and keep records of communication with publishers and editors.
Students receive writing assignments from editors, conduct interviews, and practice writing a professional resume. Many freelance writers find employment in the writing field working for newspapers, book publishers, and non-profit organizations.
Requirements
Have a high school diploma or its recognized equivalent
School Accreditation Statement
Penn Foster Career School is accredited by the Distance Education Accrediting Commission (DEAC), which is recognized by the U.S. Department of Education (USDE) and the Council for Higher Education Accreditation (CHEA). Penn Foster Career School is regionally accredited by the Commission on Secondary Schools of the Middle States Association of Colleges and Schools.
Penn Foster Career School has been accredited as an Authorized Provider by the International Association for Continuing Education and Training (IACET).