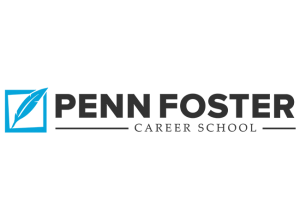 Forensic Computer Examiner Certificate
Penn Foster Career School
Program Details
In order to teach students skills of investigation, Penn Foster Career School is offering a Certificate for a Forensic Computer Examiner. Students interested in the program cover security, criminal threats, hackers, and cybercrime.
Students take a variety of courses to cover the basics of forensic computer examining. Beginning with PC Hardware, students learn the function of hardware devices, which are important in modern personal computers. The students work with PC repair, troubleshooting, virus protection, data protection, and the building of a PC.
Students study methods of organizing material, properly documenting sources, and how to write memos, reports, proposals, and business letters. The Forensic Computer Examiner program teaches students about the use of software for virus protection, giving an overview of operating systems. Covering Network Protocols and Inter-networking, students learn the fundamentals of how computers form networks, as well as the implementation of computer networks.
Exploring Internet server environments, students engage in learning characteristics of Web services, domain name registration techniques, and industry terminology. Students look at issues of ethics relating to criminal justice. The students learn about law enforcement and ethics in the professional setting. Students review issues of computer-based crime, looking at potential prevention tactics, information security, and steps that need to be taken against criminal suspects.
The Forensic Computer Examiner courses end with Computer Forensics. In this course, students are taught how to conduct a high-tech investigation. Through reporting and digital evidence students conduct and investigation and complete a digital analysis.
Requirements
Have a high school diploma or its recognized equivalent
School Accreditation Statement
Penn Foster Career School is accredited by the Distance Education Accrediting Commission (DEAC), which is recognized by the U.S. Department of Education (USDE) and the Council for Higher Education Accreditation (CHEA). Penn Foster Career School is regionally accredited by the Commission on Secondary Schools of the Middle States Association of Colleges and Schools.
Penn Foster Career School has been accredited as an Authorized Provider by the International Association for Continuing Education and Training (IACET).