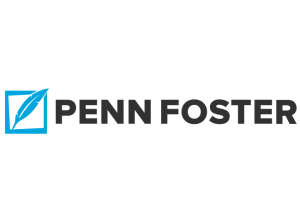 Fitness and Nutrition Certificate
Program Details
The Fitness and Nutrition Certificate consists of seven instruction sets. Students begin the program by studying Managing Personal Health. Students assess their current lifestyle and the effects it may have on their well-being. Students learn the importance of proper weight management as personal qualities to becoming a fitness leader. The students practice medical terminology and identify basic structures and functions of the human body.
Students are taught how to suggest food to individuals with allergies, and portray the necessity of vitamins and minerals for proper body functioning. The students create menus for clients, and analyze the recipe's nutritional content. This teaches the student to understand caloric content and be able to demonstrate healthy techniques for weight loss and energy. By understanding muscle performance, students are more aware of good posture and balance and the health benefits that follow. By maintaining proper posture, breathing and digestion are affected, allowing for more strength and flexibility. Students learn safe training methods, and the advantages of resistance training.
In learning the advantages of cardiorespiratory exercise, students can determine a person's target heart rate and normal heart rate range. Students study cardiorespiratory fitness, muscular strength and endurance, and how to strengthen core muscle groups.
There are many benefits to having upper and lower body strength. Students study practical applications to achieve body fitness, including fitness routines for shoulders, neck, chest, arms, and upper and lower back. Flexibility often increases range of motion in individuals. Students are taught the benefits of flexibility and the relationship flexibility plays in injury. The students practice stretching techniques and learn components of flexibility training programs. Stress can play a significant role on a person's overall health. Stress on the human body can bring on physical and psychological ramifications. Students learn various techniques to reduce stress and enhance relaxation.
Students in the Fitness and Nutrition Certificate program offered by Penn Foster Career School learn how to measure and track self progress. Students are trained in planning health assessments, creating fitness programs, and setting goals. Part of the course curriculum includes general and specialized health assessments and appropriately measuring strength and flexibility. Finally, students should learn leadership and communication skills by creating effective workouts and establishing a good rapport with clients.
Requirements
Have a high school diploma or its recognized equivalent
School Accreditation Statement
Penn Foster Accreditation and Licenses
Penn Foster Career School and Penn Foster High School are regionally accredited by the Commission on Secondary Schools of the Middle States Association of Colleges and Schools. And, nationally accredited by the Distance Education Accrediting Commission (DEAC).
Penn Foster Career School and Penn Foster High School are licensed by the Pennsylvania State Board of Private Licensed Schools.
Penn Foster College is nationally accredited by the Distance Education Accrediting Commission (DEAC) and licensed by the Arizona State Board for Private Postseconday Education.