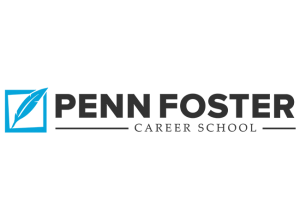 Basic Electronics Diploma
Penn Foster Career School
Program Details
Penn Fosters offers a Basic Electronics Diploma that is comprised of ten Instruction Sets. Students study circuit analysis and Ohm's Law to find the voltage, current, and resistance. Including ten Instruction Sets, students engage in learning skills and techniques from home. Students begin by learning both the dangers and benefits of static electricity. Individuals study basic measuring instruments, practicing measuring voltage, and how to safely handle a multimeter.
In this program, students discuss types of switches, solder tools, and relay ladder diagrams, using an Electronics Practice Kit. Students learn how a diode works, and how an inductor regulates the flow of current. The students learn tone frequencies and the equipment for basic operation of DC and AC conversion.
Potential employment opportunities may include electronics repair specialist, broadcast engineer, or instrumentation technician. Students receive training in conductors, batteries, insulators, and the nature of electricity.
Graduates of the Basic Electronics Diploma program are eligible to sit for the Technicians Association International Certification Exam.
Students who are interested in knowing more about the program or would like to enroll may complete an online application through the Penn Foster Career School website.
% Online
100% Online
School Accreditation & Licensing
Penn Foster Career School is accredited by:
Distance Education Accrediting Commission (DEAC)
The DEAC is recognized by the U.S. Department of Education (USDE) and the Council for Higher Education Accreditation (CHEA). Penn Foster Career School is regionally accredited by the Commission on Secondary Schools of the Middle States Association of Colleges and Schools.
Penn Foster Career School has been accredited as an Authorized Provider by the International Association for Continuing Education and Training (IACET).
Program Requirements & Restrictions
Minimum Education
Open Admission