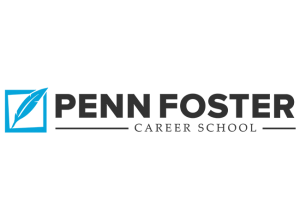 Accounting Essentials Certificate
Penn Foster Career School
Program Details
Penn Foster Career School makes it possible for students to earn their Accounting Essentials Certificate in the comfort of their own home. When students obtain an Accounting Essentials Certificate, they will have learned the basic principles of math and accounting, which are beneficial in the professional business field. Penn Foster allows students to earn the certificate at their own pace.
The Accounting Essentials program trains students on essential components of Accounting through specialized courses. Students take classes such as Math for Business and Finance, Financial Accounting, and Computer Applications for Accounting. Students are taught about investments, installment buying, transactions, budgeting, and product pricing. Students should learn proficiency in accounting software tools including Microsoft Excel and Peachtree Accounting.
The Accounting Essentials Certificate allows students to earn credits toward specific Associate and Bachelor degrees. Students who complete this program may earn 12 credits towards a Finance or Accounting Associate Degree. Other options include 12 credits towards a B.S. in Business Management, 12 credits toward a certificate in Accounting, or nine credits toward a certificate in Business Management.
Requirements
Have a high school diploma or its recognized equivalent
School Accreditation Statement
Penn Foster Career School is accredited by the Distance Education Accrediting Commission (DEAC), which is recognized by the U.S. Department of Education (USDE) and the Council for Higher Education Accreditation (CHEA). Penn Foster Career School is regionally accredited by the Commission on Secondary Schools of the Middle States Association of Colleges and Schools.
Penn Foster Career School has been accredited as an Authorized Provider by the International Association for Continuing Education and Training (IACET).