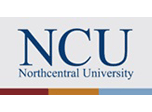 Doctor of Philosophy in Marriage & Family Therapy / Child & Adolescent Therapy
Program Details
The Doctor of Philosophy (PhD) program in Marriage and Family Therapy at Northcentral University is designed to provide a high quality and rigorous education and training experience for serious students who wish to prepare for professional life as marriage and family therapists. Program faculty are selected for their expertise and ability to support students and facilitate exceptional educational attainment. The program is focused on developing the skills and personal and professional growth requisite for effective practice in the field of marriage and family therapy. The doctoral program offers advanced clinical education and training, research coursework and opportunities, and supervision training and experience. Graduates of the doctoral program will be prepared to carry out advanced clinical work and supervision and/or education and research in the field of marriage and family therapy.
As children and adolescents grow and interact with their environment, they impact their families and their families impact them. This creates a complex developmental process for everyone involved. To be effective in working with children and adolescents, family therapists need to be able to effectively assess this process, as well as connect research and practice to deliver evidence-based, contextually sensitive, culturally informed, and developmentally appropriate services. As such, the goal of the Child and Adolescent specialization in the PhD Marriage and Family Therapy degree program at Northcentral University is to equip doctoral-level therapists and researchers to be well prepared to respond to the needs of children and adolescents through therapy and programming, to engage in meaningful research projects, and to become leaders in the profession.
Requirements
This program requires face-to-face client contact, supervision, and a doctoral internship prior to completing the program.
Applicants must have earned a master's degree from a nationally or regionally accredited university. The qualifying master's degree must have been completed in a clinical program (e.g., MFT, psychology, social work, counseling)
Send your official transcripts from other schools you attended
A current resume
Special Accreditation
Commission on Accreditation for Marriage and Family Therapy Education (COAMFTE)
School Accreditation Statement
NCU is a WSCUC accredited institution. WASC Senior College and University Commission (WSCUC), 985 Atlantic Avenue, Suite 100, Alameda, CA 94501, 510.748.9001, www.wscuc.org. WSCUC is recognized by the U.S. Department of Education and the Council on Higher Education Accreditation (CHEA).