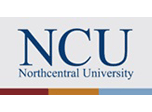 Doctor of Philosophy Business Administration / International Business
Program Details
The Doctor of Philosophy in Business Administration (PhD-BA) program is research-based and designed to prepare leaders for positions in the private and public sectors. Upon completion of the PhD program, students are expected to have a broad knowledge in fields of business and technology management and an understanding of at least one specialized area of study. The aim is to enhance knowledge and competencies appropriate to a leadership role in business, administration, and technology management. The primary aim of the PhD program is to provide students the expertise in the methods of scientific inquiry and independent research.
Today's global business environment is interconnected and interdependent, in many different ways, through technology, and international trade, via trade agreements, and so on. While globalization, or as some may argue regionalization, brings many benefits, it also brings many global challenges, such as the recent global financial crisis. These global challenges suggest that Marketing, for example, should be culturally responsive, that Multi-National Corporations (MNC) should think globally, but act locally, and while standardization principles are critical to organizational success, localization is a must to do business in a specific foreign country. Further, today's global leadership must be aware of the challenges of doing business in foreign countries, due to their individual and different political, economic, socio-cultural, legal, and environmental systems. Additionally, researchers argue that the global dynamic stage for the 21st century is witnessing an economic and power shift from the developed countries to the emerging and developing economy nations. To minimize these challenges, MNCs must have an in-depth understanding of Emotional Intelligence (EQ), and Cultural Intelligence (CI). Further, they must avoid ethnocentrism and a self-reference criteria approach to doing business.
Therefore, this specialization prepares students with a unique perspective to these issues; by focusing theory and research of business practices on multinational and international organizations in meeting these global challenges. Further, this specialization provides students with comprehensive education and research techniques in cross-disciplinary subjects such as the international business environments, the global market environment, the cultural environment of global business, international strategic management, international business law and its environment, total quality management in international business, and so on, and through the application of rigorous and quality advanced qualitative and quantitative research methodologies, and problem-solving techniques. To this end, this specialization helps to prepare students for careers in international leadership and management, international marketing, international consulting and international trade; as well as prepares students for international teaching positions in post-secondary institutions of higher education at home or in a foreign country.
Requirements
Requires 60 credit hours for degree completion.
Must have a conferred master's degree from an accredited academic institution. In addition, there are two options for entry:
Direct entry: Master's program must be in a generalized business area such as business management or business administration OR a specialized business area (e.g., Master of Finance, Master of Human Resources Management) AND an undergraduate degree in business
Evaluation track: Individuals not meeting the direct entry requirements must have their transcripts evaluated to determine if previous coursework meets some or all of the Standard Curriculum requirements.
Special Accreditation
Accreditation Council for Business Schools and Programs (ACBSP)
School Accreditation Statement
NCU is a WSCUC accredited institution. WASC Senior College and University Commission (WSCUC), 985 Atlantic Avenue, Suite 100, Alameda, CA 94501, 510.748.9001, www.wscuc.org. WSCUC is recognized by the U.S. Department of Education and the Council on Higher Education Accreditation (CHEA).
Geographic Restrictions
This program is not authorized for residents of Arkansas.