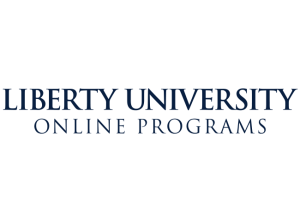 Doctor of Philosophy in Psychology / Social Psychology
Program Details
Liberty's 100% online Ph.D. in Psychology – Social Psychology track provides a core of advanced study and knowledge with a focus on studying the way human behavior changes and evolves in cultural movements and social groups. Students in this program will engage in rigorous research training that will prepare them for careers in academia and research in the field of social behavior studies. Students will learn how to evaluate research through the lens of a biblical worldview, learn how to apply principles of psychology to large-scale social thought and group psychology, study how the psychology of individuals mesh into social fabrics and movements, and establish expertise in social psychology studies through an integrated doctoral dissertation. Students can also take part in optional face-to-face on-campus intensives that will allow them to meet faculty and other students while they develop their professional and research skills. The social psychology area of study brings these specialized skills to bear on larger-scale societal issues, allowing you to guide governments, businesses, and nonprofits for how to meet social challenges. This program is ideal for students who want to pursue advanced studies in psychology while developing research in the field of human behavior studies, for those who want to enter higher education in psychology, and for those who want to leverage their expertise to consult in business and policy. Students who earn Liberty's Ph.D. in Psychology – Social Psychology will be well-equipped to pursue roles as college professors, independent social psychology consultants, social psychology researchers, community outreach psychologists, and social policy consultants.
Requirements
Official college transcripts showing successful completion of a Masters degree
Students must have completed 12 hours in psychology at the undergraduate or graduate level, including courses in:

General psychology, statistics, research methods, and one additional course
If these prerequisites were met at the UG level, the bachelor's degree will also be required for admissions

​3.0 or above GPA
2 recommender contact information
Statement of Purpose
Departmental approval
School Accreditation Statement
Liberty University is accredited by the Southern Association of Colleges and Schools Commission on Colleges. This is the regional accrediting body for southern states.