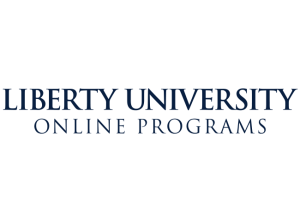 Master of Theology / Homiletics
Program Details
Liberty University offers a Master of Divinity program in Homiletics for students interested in learning about the roles of ministerial leaders as part of spreading the message and teaching the Bible through preaching and sermons. Throughout the program, students will explore homiletics and various styles of preaching, including the preaching of evangelism, the teaching of the old and new testaments, and sermons for special occasions.
The program consists of courses that emphasize the development of pastoral leadership and ability to preach and development of preaching styles. Classes include Modern and Contemporary Christian Thought, Biblical Theology, a theology capstone, several electives relating to a variety of studies in the Bible and church missions, Expository Preaching, Evangelistic Preaching, Preaching for Special Occasions, Preaching from the Old Testament, and Preaching from the New Testament.
Students will demonstrate the ability to represent themselves as educated professionals upon meeting the qualifications that come with graduation. These qualifications include a foundational knowledge of the Bible, which contributes to the formation of a Christian worldview; to demonstrate a competency in biblical education in order to become a more well-versed leader and professional; to demonstrate the skills necessary for effective oral, written, and visual communication, including the basic use of communications technology; and to demonstrate the leadership ability and professionalism appropriate for roles in ministry.
Requirements
Official college transcripts
Regionally or nationally accredited Master of Divinity (or MDiv equivalent)
A 3.0 GPA
A pastoral recommendation
Proof of English proficiency
School Accreditation Statement
Liberty University is accredited by the Southern Association of Colleges and Schools Commission on Colleges. This is the regional accrediting body for southern states.