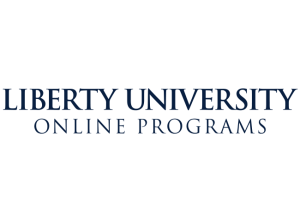 Master of Business Administration / Human Resources
Program Details
Liberty University offers an online Masters of Business Administration degree with an emphasis in Human Resources that is designed for busy professional students with the desire of furthering skills and expertise to gain a competitive edge in the changing job market. The flexible online format best delivers the MBA curriculum to students with individual time constraints by allowing for instruction with no required log-in times and assignments that can be submitted any time of day.
Liberty University offers the Human Resources MBA program for students with career requirements that need highly trained professionals in topics of compensation management, workforce planning, organizational behavior, research methods, administrative duties, financial strategies and business ethics. The masters level of education will build and strengthen already learned business and management knowledge, and provide students with the comprehensive understanding of advanced administrative and leadership skills needed to excel in career positions within the human resource development departments of many organizations.
The online MBA program is designed for the student seeking a tailored masters level education in the arena of human resources. The curriculum reiterates the topics of international business, marketing, economics, accounting, business law and entrepreneurship while focusing on the important role human resources plays in the ethics and practices in the daily functions of organizations. The Human Resources emphasis delves into the topics of employee behavior, recruitment and retention, Christian ethics, workforce planning, politics and policies and current trends relating to business development fields. The courses are always taught with the consistent focus of Christian faith-based ethics while learning techniques and methods for the assessment and evaluation of practices within the workforce development areas. Liberty University's experienced faculty emphasizes the importance of ethical standards, in both personal and business ventures, so all coursework will be completed using best practice methods.
The Liberty University online School of Business aims to challenge the master program students in a critical thinking, strategic, Christian business environment. The program is administered with the contemporary business practices relevant to the modern business world, while ensuring a student's growth in faith, values and academic excellence. Students interested in pursuing a MBA degree are encouraged to look further into the other concentrations offered by the School of Business, to fully understand and decide which avenue of business operations are best suited for a student's personal and career aspirations.
Requirements
Official college transcripts
Regionally or nationally accredited Bachelor's degree with a 3.0 GPA or above
Special Accreditation
Accreditation Council for Business Schools and Programs (ACBSP)
School Accreditation Statement
Liberty University is accredited by the Southern Association of Colleges and Schools Commission on Colleges. This is the regional accrediting body for southern states.