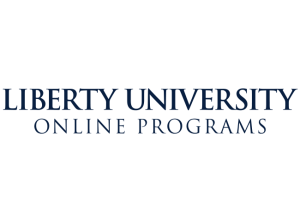 Master of Arts in Marriage and Family Therapy
Program Details
Liberty University offers an online Master of Arts in Marriage & Family Therapy degree program. The flexible learning format delivers a valuable degree option to busy professionals fulfilling obligations to careers, family and faith.
The field of family counseling is a concentration of psychotherapy that works with families and couples to nurture a change and develop strategies for future issues. Marriage and Family therapy is a function of the interactions between family members and how well change is accepted to resolve conflict and resolve issues. The coursework emphasizes the family relationship as an important factor in the psychological health of individual family members. The Marriage and Family Therapy curriculum focuses on the idea of faith and proper training can often benefit clients in a variety of categories. The skills of a well prepared and trained family therapist exemplifies the abilities to influence meetings and conversations in a way that reveals the strengths, wisdom, and support of the counseling profession.
The Master of Arts in Marriage and Family Therapy degree is designed to master the understanding of human behavior within the institution of marriage and the influences on family life. Students of the program will build on already laid foundations of counseling techniques by developing the relevant faith and communication skills needed for achieving goals within conflict resolution and marital counseling. The 60-credit-hour program uses the core courses when teaching topics of psychology, communications and group dynamics while adding the critical counseling methods in areas of faith, conflict prevention and positivity, interpersonal communication and multi-cultural issues while evaluating trends in the counseling fields.
Students should be advised that completion of the Masters in Arts in Marriage and Family Therapy does not guarantee a professional counseling licensure, as state and local regulations vary, and it is the student's responsibility to be aware of individual requirements. Students living in Arkansas, California, Illinois, Kansas, Louisiana, Missouri and New Hampshire will have to fulfill additional requirements for successful completion of the program.
As part of the 60 credit hours, students are required to fulfill three (3) credit hours in an internship and also three (3) credit hours as a practicum student.
Upon successful completion of the M.A. in Marriage and Family Therapy program, graduates may seek to maintain or excel in current positions in pastoral, public or private organizations or use the education to enter new career opportunities as social workers, outreach coordinator or to structure adolescents. The coursework is designed to give students a comprehensive understanding of the important role faith plays in issues commonly found in a professional work environment.
The Master of Arts in Marriage and Family Therapy program provides students with a strong understanding of counseling principles and strategies to prepare students who seek a professional licensure as a Marriage and Family Therapist (MFT). The MA courses provide a thorough foundation of individual and group counseling theories, as well as the necessary clinical practice needed in the counseling field. As always, an emphasis is placed on the integration of faith into the counseling practice, and understanding the ethical, and legal issues in counseling.
Requirements
Regionally or nationally accredited bachelor's degree with at least a 2.0 GPA.
Five on-campus intensives are required.
School Accreditation Statement
Liberty University is accredited by the Southern Association of Colleges and Schools Commission on Colleges. This is the regional accrediting body for southern states.