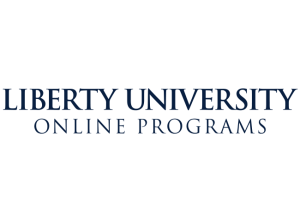 Master of Arts in Human Services Counseling / Christian Ministries
Program Details
Liberty University offers an online Master of Arts in Human Services degree with a concentration in Christian Ministry. The online format allows busy professional students to earn a valuable degree while still fulfilling obligations to clergy, families and communities. The impact a well-educated and trained counselor has on the development of many paths of interest will increase graduates' skills to better understand those they lead and mentor in the field of ministry.
The Master of Arts in Human Services degree with a Christian Ministry emphasis is designed to master the understanding of human behavior in a faith-lead setting. Students of the program will build on already-laid foundations of leadership and management techniques by developing the relevant leadership and counseling skills needed for the successful guidance of a Christian fellowship. The 30-credit-hour program uses the core courses from the Counseling and Family Studies curriculum, teaching topics of psychology, communications and group dynamics while adding the critical ministry concentrations in areas of teaching ministry, driving a strategic ministry, roles of youth leadership and providing ministry to those who also wish to become faith leaders.
Students should be advised that completion of the Masters in Arts in Human Services does not guarantee professional counseling licensure, state and local regulations vary, and it is the student's responsibility to be aware of individual requirements.
Upon successful completion of the M.A. with a concentration in Christian Ministry program, graduates may seek to maintain, or excel in, current ministry counseling positions in non-profit organizations. The Human Services coursework is designed to give students a comprehensive understanding of the important role faith plays in issues commonly found in a professional work environment.
The Master of Arts in Human Services program consists of multiple other concentrations in addition to the Christian Ministry cognate, each of which may suit a student's educational and career ambitions. Liberty University offers Master of Arts in Human Services with concentrations in: Business, Communication Studies, Executive Leadership, Health & Wellness, Marriage & Family and Organizational Studies. Students seeking to further expand on insights in the counseling fields are encouraged to look into the varying degrees within the Human Services program.
Requirements
Regionally or nationally accredited bachelor's degree with at least a 2.0 GPA.
School Accreditation Statement
Liberty University is accredited by the Southern Association of Colleges and Schools Commission on Colleges. This is the regional accrediting body for southern states.