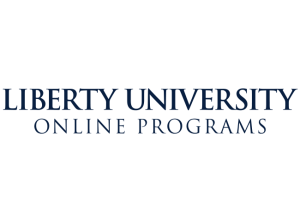 Doctor of Philosophy in Theology & Apologetics
Program Details
Liberty University's Doctor in Philosophy in Theology and Apologetics program prepares students for leadership roles within the ministry and academic fields. Students within the program may begin to enhance their theological knowledge and expertise so that they may teach others about their faith. Graduates of the program should have the necessary credentials to be qualified to teach within universities and graduate programs. In addition, students may be well equipped for careers as professional ministers. Within the program's advanced coursework, students will have the opportunity to collaborate with current leaders in the theology and apologetics field. Graduates of the program may find future careers as a pastor, university professor, or university administrator.
To graduate successfully, students must complete a total of 57 credit hours. The required credit hours are fulfilled by completing three credits in Research Competency, 27 credits in Theology & Apologetics, 18 credits Elective Course, and nine Dissertation Course credits. Some of the Theology & Apologetics courses are Apologetic Method, Miracles, and Theological Method.
The program requires students to complete nine Theology & Apologetics Courses; the first four courses are pre-designated, while the other five may be chosen by the student. Students must choose five 900-level courses within the APOL or THEO subjects. Students will be required to complete six, 900-level elective courses. The elective courses must be chosen within APOL, CHHI, NBST, OBST, and THEO subjects. The program encourages students to complete one elective within each of the previously stated subjects.
Students should be advised that the program also requires students to complete two Language Competency Examinations. One examination must be completed in German and another in either French or Latin. Towards the end of the program, students are required to complete the Theology & Apologetics and Cognate Field Comprehensive Examinations.
The Research Competency portion of the program will instruct students on a variety of research and teaching subjects. Some specific course topics include research methods, dissertation topic selection, and computerized databases. Students will also have the opportunity to evaluate and discuss syllabus creation, lesson development, and the methods for evaluating progress within an online educational setting.
The dissertation segment is composed of two different courses: DISS 989 and DISS 990; however, students will need to complete DISS 989 a minimum of two times. The dissertation phase of the program requires that students maintain continuous enrollment through spring, fall and summer semesters until all of the requirements have been completed. Students must complete the degree's courses with no grade lower than a "B-". To graduate, students must have a GPA of 3.0 or higher. Students may transfer a maximum of 15 credits from a previous regionally accredited Ph.D. program.
Requirements
Students must have earned a bachelor's and master's degree from either a regionally or nationally accredited academic institution
Official transcripts including a Seminary degree in either Master of Divinity, Master of Theology with thesis, or Master of Arts with a thesis
TOEFL scores
MAT or GRE scores
A minimum GPA of 3.25
School Accreditation Statement
Liberty University is accredited by the Southern Association of Colleges and Schools Commission on Colleges. This is the regional accrediting body for southern states.