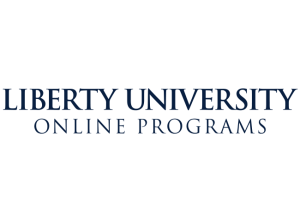 Bachelor of Science in Business Administration / Economics
Program Details
Liberty University has designed an online Bachelor of Science in Business Administration degree program with an emphasis in economics in business operations. The Bachelor of Science in Business Administration program is designed to prepare students to excel as professionals in a global business world, while teaching faith as the foundation for learning. The specialized focus of all core courses may give students the knowledge and skill set to approach business opportunities and solve common problems with strategic decision-making methods learned through the programs curriculum. Students will participate in other coursework vital to the functioning of any business organization. The elements of computers, law, and organizational ethics will be taught in addition to the core business and economic emphasis.
Liberty University's Bachelor of Science in Business Administration program with an Economic specialization may give students the resources to master the micro and macroeconomics concepts that are critical to understanding the basic functions of the business field. Students should learn to apply the supply and demand curve with critical factors that affect the economy while taking advantage of the opportunity to study economics from a political science perspective. Successful graduates should develop and demonstrate the key business skills in the fields of general business, accounting, finance and domestic and international marketing. Courses aim to prepare students to serve effectively as a business expert in the modern business world, integrating faith with learning in a professional atmosphere. The Bachelor of Science in Business Administration may serve as a solid foundation for students wishing to pursue higher educational goals by earning either a Master of Business Administration or a Master of Arts in Leadership and Management, both of which are also offered through Liberty University Online.
Liberty University Online's Bachelor of Science in Business Administration program may help students master the valuable economics skills important business environments. Students may gain a thorough understanding of communication theory and best practices. In addition, the economic focus prepares students for entry into a professional career. Earning a business degree with the economics specialization may enhance the graduate's abilities in time management, teamwork building, research methods, organization, critical thinking skills, and insight to consumer behavior. Liberty University Business Administration degree may give students the resources to gain the knowledge and experience needed to serve God and a community effectively as an expert in the business fields.
Requirements
Standard or advanced high school diploma or its equivalent
Special Accreditation
Accreditation Council for Business Schools and Programs (ACBSP)
School Accreditation Statement
Liberty University is accredited by the Southern Association of Colleges and Schools Commission on Colleges. This is the regional accrediting body for southern states.