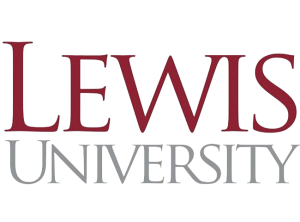 Master of Science in Computer Science / Intelligent Systems
Program Details
Are you ready to push the boundaries of computer science? Create future-shaping innovations with Lewis University's online MS in Computer Science. Through hands-on coursework, you will learn advanced computing while honing your problem-solving, analytical and creative abilities. Gain highly valued tech knowledge and skills in this rapidly growing field, and get ready to shape tomorrow's technology in dramatic ways.
Intelligent Systems Concentration: Learn how to design and implement computing systems that perceive, act and learn. Use machine learning techniques to improve the performance of computer-based systems and create experience-based models for solving problems. Learn how to build systems that can collect and respond to various sensor measurements and how to design networks that communicate and coordinate responses to environmental signals.

100% online format
Complete in as little as 2 years
Why Choose Lewis University?
Outcomes-based learning that allows you to gain in-depth knowledge and experience in developing enterprise-scale applications, database systems, security solutions and intelligent automated systems.
Personalized, flexible education that fits your career goals, with the option to choose a targeted concentration area.
Capstone thesis or project that results in a publication-worthy document or a computer systems project sponsored by an external organization. Your work will combine theory and practice and demonstrate to employers your abilities as an innovator and problem-solver.
Experienced faculty who have tremendous industry experience and who share their passion for computer science and the latest learning in a fast-changing field.
Requirements
Have an undergraduate degree from an accredited program in computer science, computer engineering, electrical engineering, mathematics or information systems is preferred. Applicants without undergraduate coursework in computer science or a related field will take up to four courses (12 credit hours) to provide the required foundation to pursue advanced study. Minimum 3.0 cumulative GPA.
School Accreditation Statement
The Higher Learning Commission