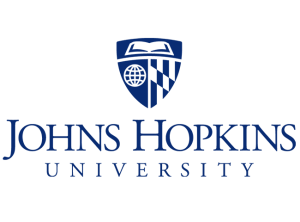 Post-Bachelor's Certificate in Applied Research for Communication
Program Details
The Post-Baccalaureate Certificate in Applied Research for Communication provides a cutting-edge curriculum taught by expert instructors. Students will acquire skills associated with conducting original research, and will have the opportunity to connect with mentors and other professionals in the industry that will help them continue their education throughout the remainder of their professional career in research.
The Certificate in Applied Research for Communication is for students working in a wide variety of jobs. For example a Vice President of Strategic Planning and Research at a public relations firm may manage studies that help communication clients identify target audiences, set campaign objectives, create messages, and identify channels. A Market Research Director at a trade association may oversee research for brand, product, and business development as well as marketing, advertising, and social media evaluation. A Lead Policy Analyst at an advocacy firm may supervise studies that guide communication about lobbying policy and reform.
The Applied Research for Communications Certificate is a five course, online program that helps students acquire the knowledge and skills necessary to achieve specific learning outcomes. You can enroll in the program part-time and thus earn your certificate within 1 year or take up to 5 years.
Through the Krieger School of Arts and Sciences, The Advanced Academic Programs offers various online learning opportunities, showcasing both graduate certificates and graduate degree programs, spanning various industries with the goal of providing a world-class Johns Hopkins education in a part-time format.
Flexibility – Online students don't commute to a physical classroom. Instead, they work inside a course management system to complete assignments and interact with instructors and classmates. There are due dates for course work, but students can log in to the course management system at their convenience.
Excellent Instructors – All AAP courses are taught by highly-accomplished instructors, known for the scholarship and practice of their disciplines. Online courses allow AAP to expand our faculty pool beyond the DC/Baltimore area, offering students the chance to work with excellent instructors from all over the country and the world.
High levels of interaction – Online students communicate with their instructors and classmates through discussion boards, group assignments, and the occasional live online event. Students often say the online environment allows them to learn as much from their classmates as they do from their instructors and assignments.
Requirements
A bachelor's degree from a regionally accredited US college or university, or equivalent international credential is required.
Resume or Curriculum Vitae
Recommendations
Transcripts
School Accreditation Statement
Middle States Commission on Higher Education