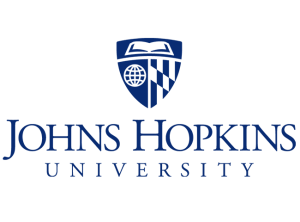 Post-Graduate Nurse Educator Certificate
Program Details
The online Nurse Educator Graduate Certificate from the Johns Hopkins School of Nursing enables experienced professional nurses to combine their clinical expertise with a passion for teaching. For those with a master's or doctoral degree in nursing and a desire to help develop a nursing workforce committed to healthcare quality and safety, this online graduate certificate program provides the opportunity to take the next step in your career. Graduates of the Nurse Educator certificate program are also eligible to sit for the NLN Certified Nurse Educator examination.

The online Nurse Educator certificate program includes the following competencies:
Incorporate technology into curricula and educational programs
Develop curricula based on the mission, goals, framework and program outcomes of the program and institution
Define course objectives/outcomes/competencies and content consistent with program outcomes
Organize content and learning experiences according to accepted principles of learning
Plan appropriate learning experiences
Design instructional strategies, teaching materials, and educational technology to help achieve course objectives
Use appropriate assessment, evaluation methods, and instruments to assess learning and achievement of course objectives and program outcomes
Use information from program evaluations in planning instruction and improving the process
Enact best practices in nursing education
Assess own knowledge and skills and implement plans for lifelong learning/professional development
Use current research findings and scholarly works in nursing education
Use knowledge gained through clinical practice to maintain and improve nursing curricula
Consult with others within and outside of the discipline to enhance the development of interdisciplinary educational teams clinical settings
Demonstrate cultural competence in classroom and clinical settings
Requirements
Verification of enrollment in an MSN or doctoral nursing program or confirmation of an earned MSN or doctoral nursing degree (from an accredited college or university)
Scholastic GPA of at least 3.0 on a 4.0 scale
Official Transcripts (from all post-secondary schools)
3 Letters of Recommendation
Goal Statement
Current Resume/CV
Evidence of current nursing license from an authorized state. Maryland is a member of the Nurse Licensure Compact.
Special Accreditation
Commission on Collegiate Nursing Education (CCNE)
School Accreditation Statement
Middle States Commission on Higher Education