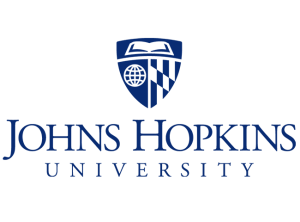 Master of Science in Regulatory Science
Program Details
Johns Hopkins University MS in Regulatory Science program provides students pursuing a career in regulatory science with a specialized course of study emphasizing advanced topics in the regulatory approval processes for global and domestic biotech products. Students may specialize in an aspect of regulatory science of their choice through three elective courses, including a wide variety of advanced regulatory courses. By providing students with a strong foundation in regulatory science and a hands-on introduction to current good manufacturing, laboratory and clinical practices, as well as product development, the program offers graduates unique instruction for the specialized jobs in regulatory science in federal, academic and industry work settings.
The curriculum offers practical hands-on, real life regulatory science experience through case-study assignments and a unique Practicum course at the end of the program. Students are expected to research, evaluate and present scientifically and legally-justifiable positions on case studies from different perspectives of advanced regulatory topics.
Requirements
Bachelor's degree from a regionally accredited US college or university in the life sciences or in engineering
Programs require a minimum GPA of 3.0 on a 4.0 scale
Meeting the minimum GPA requirement does not guarantee admission
One semester of Biochemistry at the undergraduate or graduate level
Cell Biology at the undergraduate or graduate level
Statement of Purpose
Resume or Curriculum Vitae
Mail in official transcripts from all undergraduate and graduate coursework
School Accreditation Statement
Middle States Commission on Higher Education
Geographic Restrictions
This program is currently not accepting students from Wisconsin.